Snow Removal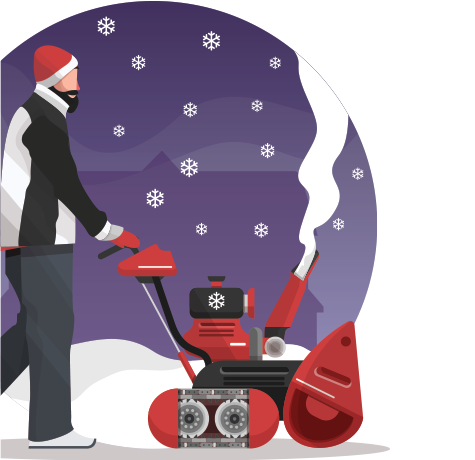 Heavy snow and freezing temperatures can make cleaning your driveway a difficult task. We want to help you. We DO NOT automatically come when it snows, this service will only be scheduled if you call. The cost of service
is $20 and will include the driveway and sidewalks. If we experience a really heavy snow or your driveway is a little larger, the cost of service will be subject to increase, however, we guarantee to still remain very fair and reasonable. Our goal is to try and meet your needs during tough winter months, hopefully making it easier for you, our valued customer.
HOW IT WORKS:
You can call, email or text, anytime, 24/7. If after hours, please leave your name, address and telephone number and the driveway will be done within 12 hours. We will be checking the messages very thoroughly to ensure prompt response to your request. We will bill you via mail thereafter. One call, one prompt snow removal! GreenMark
One call, one prompt snow removal!
Office: 330-793-Mark, or text your request to 330-240-3914